Wissenschaftliches Arbeiten
Um die medizinische Entwicklung der plastischen und ästhetischen Gesichtschirurgie immer weiter zu treiben und um für den Patienten bessere und innovative Behandlungstechniken zu ermöglichen, liegt mein Fokus neben meiner praktischen Tätigkeit als Chirurg, auf dem Wissenschaftlichen Arbeiten.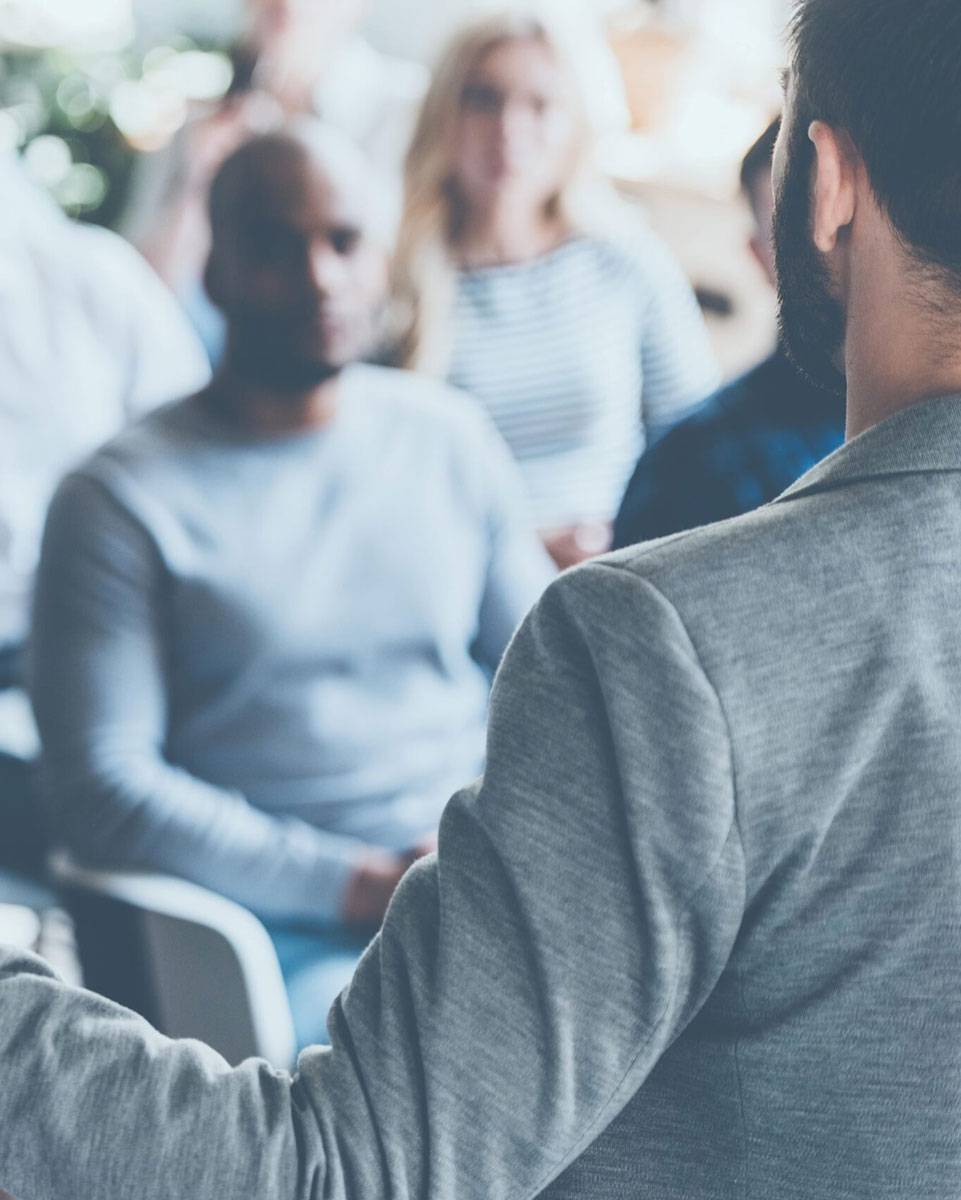 Kovacevic M, Buttler E, Haack S, Riedel F, Veit JA.
Dorsal preservation septorhinoplasty
HNO. 2020 Sep 29. doi: 10.1007/s00106-020-00949-3. Online ahead of print.PMID: 32995897
---
Gubisch W, Hacker S, Neumann J, Haack S
40 years of total extracorporeal septal reconstruction- The Past, the Present and the Future
Plast Reconstr Surg. 2020 Sep 7. doi: 10.1097/PRS.0000000000007399. Online ahead of print.PMID: 32925805
---
Brandstetter M, Bhatt M, Pham M, Gubisch W, Haack S.
Comparative Analysis and Long-Term Results of Various Septal Extension Graft Types.
Facial Plast Surg. 2020 Jun;36(3):263-267. doi: 10.1055/s-0040-1712468. Epub 2020 Jun 8.
---
Tremp M, Haack S, Mijuskovic B, Haug M.
Suture techniques and cartilage grafts in nasal tip surgery: An algorithm in primary and secondary rhinoplasty.
J Plast Reconstr Aesthet Surg. 2020 Mar;73(3):563-570. doi: 10.1016/j.bjps.2019.09.023. Epub 2019 Oct 2.PMID: 31668523
Nice
1.-2. February Preservation rhinoplasty Nice Masterclass: Structural rhinoplasty 30 min
Basel
7.-8. February 5th International Basel Symposium on Rhinosurgery Versatility of the Transcutaneous, Transosseous cerclage suture 8min; the severe septal deviation 10 min; secondary rhinoplasty 15min; Violation of nasal breathing 10 min;
Pune
13.-16. February 5th international Rhinoplasty workshop Lowering the dorsum, resect or push down, midvault reconstruction 20 min, asymmetric nostrils, ala plasty and ala base surgery 15min; free diced cartilage and diced cartilage in fascia 10 min; Newer trends in Rhinoplasty 20min; 4 live surgeries
Stuttgart
19. March OSP Meeting at the Marienhospital Die Bedeutung der Plastischen Chirurgie bei der Tumorbehandlung: Nasenrekonstruktion 20min,
Erlangen
22. March Septumchirurgie und Grundlagen der Rhinoplastik Von der Analyse zur Therapie 10 min, Die extrakorporale Septumkorrektur 10 min
Stuttgart
8. April 8th Annual Meeting of the RSE Strategies for framework fixation to the bony skull 8 min,
9.-10. April 27th
Stuttgart
advanced rhinoplasty course Live surgery 4 cases, panel: dorsum aspects
11. April Dissection course on Rhinoplasty and facial surgery Tübingen Tutor and organizer
12.-13. April 7th SOS Symposium Things changed to avoid revisions in Tip surgery 20min
Frankfurt
24.-25. Mai 1. Deutscher Rhinoplastik Kongress Die totale Septumrekonstruktion 15min; Rotationskontrolle der Nasenspitze 10 min; Anatomie des Nasenrückens und des mittleren Nasengewölbes, Grundlagen der Höckerabtragung und der Osteotomien 20min
Utrecht
5.-6. Juni 14th Dr Tulp dissection course on Rhinoplasty 30 min primary rhinoplasty, 30 min dorsum and midvault correction
Rome
12.-14. September Learning preservation Rhinoplasty Salvaging the septum 10min, progressive Septoplasty 10min, First cases 10min
Palermo
26. -27. September SICPRE Aesthetic nasal reconstruction 20 min, Analysis and therapy masterclass 45 min
Hamburg
27. – 28. September DGPÄC Ästhetische Nasenrekonstruktion 8min, Rotationskontrolle 8min
St. Petersburg
24.-26. October Framework reconstruction in Rhinoseptoplasty: SP, partial extracorporeal SP, extracorporeal SP
Belo Horizonte 24. 25. November
Indore
4. – 7. January 70th Annual Conf of the Assoc of Otolaryngologists of India, Rotation control of tip in rhinoplasty; Dr V P Sood Rhinology Session panelist: Dorsum correction, Septal reconstruction
Bergamo
14.-17. March Sixth Bergamo Open Rhinoplasty Course, Bergamo, Italien Versatility of the TTC suture; True subperichondral/subperiosteal flap; Prefabrication of the osteotomy lines with the coarse diamond burr; Septal reconstruction with septal/ear/rib cartilage grafts; Local flaps vs. grafts for nasal reconstruction (with video); Forehead expansion – pros and cons; Septum reconstruction with a double layered conchal L-strut Rhinoplasty International Dissection Course, Milano, Italien Annual Meeting Rhinoplasty Society of Europe, Bergamo, Italien A variation of the supratip control suture; L-strut reconstruction plus tomahawk graft as a modified SEG
Stuttgart
17.-20. April 26th Stuttgart Advanced Course for Functional and Aesthetic Rhinoplasty, Stuttgart Osteotomy with burr, chisel and sutures: Versatility of the TTC-suture; Balancing the nose: the radix in rhinoplasty; 4 live surgeries
Madrid
17.- 19. May 29th EURAPS Annual Meeting, Madrid, Spain The septum in rhinoplasty: Tips, tricks and pitfalls and how to achieve a straight nose
Seoul
14.-16. June Annual Asian Plastic Surgery Symposium, Seoul/Südkorea Powered osteotomy, structural rhinoplasty; My nose analysis & surgical concept; Septum, sidewalls and alar cartilages
Bochum
13.-15 September 49. Jahrestagung der Deutschen Gesellschaft der Plastischen, Rekonstruktiven und Ästhetischen Chirurgen Komplett Nasenrekonstruktion 20 min; Von der Analyse zur Therapie 15min
Miami
29.-31. October 2nd International Meeting of Rhinoplasty Societies (IMRHIS) Autogenous Augmentation of the hypoplastic maxilla 6min;the severe posttraumatic nose 7min; Closing the bony vault 5min; secondary dorsal deformities 6min
Kuweit
28.-29. November 41st Kuweit Otolaryngology conference Autogenous augmentation of the hypoplastic maxilla 10min; Septum and framework I Rhinoplasty 15min; panel discussion on fillers in the nose
Moskau
6. -8. December VII National Congress of Plastic Surgery, Aesthetic Medicine and Cosemetology Violation of nasal breathing 20min; masterclass: Framework reconstruction and how to achieve a balanced nose concept 120min